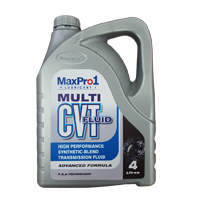 MULTI CVT FLUID
Multi CVT Fluid is a synthetic blend lubricant designed to suit a broad range of Continuously Variable Transmission (CVT). It is manufactured with premium base stocks, long-life friction modifiers, special anti-wear additives, and shear stable viscosity modifiers. It provides stable, optimum metal-on-metal friction between belt and pulley with minimal wear and outstanding antifoaming performance that are required by CVT.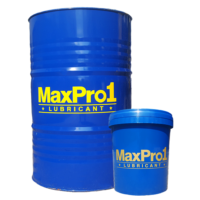 ATF MV PLUS
ATF MV Plus is an advanced technology, high performance, multi -purpose power transmission fluid. Formulated to meet the fluid needs of a broad range of automatic transmissions. In addition, it is suitable for service fill of many transmissions manufactured by North American, Asian, and European OEMs. Specially designed to deliver performance and maximum fuel efficiency for modern automatic transmissions.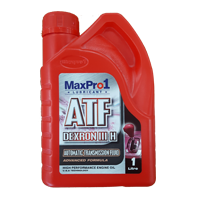 ATF
ATF Dextron III is manufactured to the last generation Dexron® IIIH automatic transmission fluid performance. It is suitable for many earlier model transmissions manufactured by European, Asian and OEMs. It is also recommended for other transmissions where Dexron® and Dexron® II fluids are specified.
GEAR OILS
Gear oil is a lubricant made specifically for transmissions, transfer cases, and differentials in automobiles, trucks, and other machinery. Apart from the important function of lubricating the sliding rolling contacts, the oil also fulfils the task of cooling and removing friction heat. Our wide range of Gear Oils provides you with high efficiency, extreme pressure for severe condition and enhanced wear protection for long life.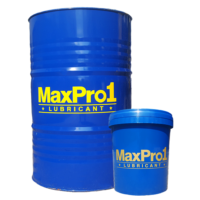 HYPOID EP GEAR
Hypoid EP Gear oils is a range of heavy-duty multipurpose automotive gear lubricants. Formulated with selected state-of-the-art additives, they protect automotive gears operating under the most severe conditions. Meet API Category GL-5 requirements.
EP GEAR
EP Gear Oil is an automotive gear lubricant formulated from high performance base oils together with advanced additive system. The lubricants are engineered for commercial transmissions, axles, and final drives where protection against wear and scoring is required. Meet API Category GL-4 requirements.
POWER DRIVE
Power Drive series is a range of off road power transmission fluid, specially formulated as a heavy-duty, universal tractor fluids for off-road applications and provides a precise, smooth and confident control over the machines.