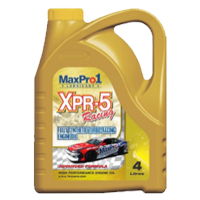 XPR 5
XPR-5 is specially formulated fully synthetic multi-grade engine oil, with the formulation of Esters and PAO (Poly-alpha olefins) to bring out the rigorous demands of motorsport. It is engineered to outperform conventional and synthetic engine oils.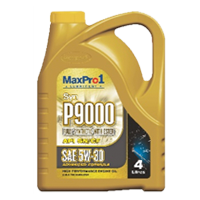 SYN P9000
MaxPro1 P9000 is the state of the art fully synthetic engine oil with ester. Recommended for a year round services that can operate at higher temperature and speeds. Helps to extend engine life by protecting against wear, even in the toughest driving conditions.
P9000 GOLD
MaxPro1 P9000 GOLD premium fully synthetic engine oil used the latest friction reducing technology with synthetic base oils, ester and a well-balanced additive package, providing high levels of fuel efficiency and deposit protection under severe conditions.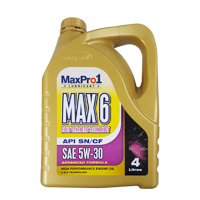 MAX 6
MAX 6 is a range of advanced full synthetic engine oils that provide outstanding wear protection in high performance engines. They are formulated with special additives to produce mid SAPS-level, catalyst compatible oils for engines with aftertreatment devices. They easily exceed the performance requirements of API SN/CF standards.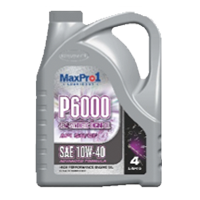 P6000
MaxPro1 P6000 is a range of semi-synthetic engine oil, using combinations of premium quality base stock and latest additive package with low shear rate viscosity modifier. Helps to extend engine life by protecting against wear and maintain protection throughout the oil-drain interval.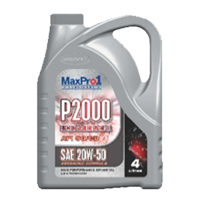 P2000
MaxPro1 P2000 is a robust multi-grade engine oil specially formulated for passenger car, vans and light truck with petrol and naturally aspirated diesel engines. Protects engine over a wide temperature range, ensuring less engine downtime with reduced maintenance cost, enhancing fuel economy and engine efficiency at lower oil temperatures.