HYDRAULIC OILS
Our range of Hydraulic oil are able to protect the hydraulic transmission systems, equipment, pumps, tractor transmission. Formulated with low zinc for anti-wear to give protection against corrosion, mechanical rusting, filterability, hydrolytic stability for protection against moisture and self-extinguishing fire resistant fluid. Specially formulated to meet OEM specifications.
HYFLOW AW
Hyflow AW series are formulated from selected refined base stocks and additive package to provide excellent antiwear protection, oxidation and corrosion inhibition, as well as foam and aeration suppression. All grades have excellent demulsibility characteristics.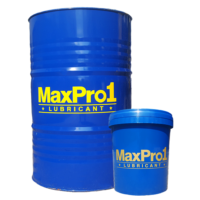 HYFLOW ZF
Hyflow ZF oils are formulated from selected highly refined base stocks and premium additive packages. They are free from ash-forming components such as zinc-based antiwear agents.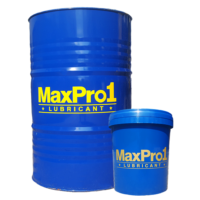 HYFLOW HV
Hyflow HV is a high viscosity index hydraulic oil for use in mobile and industrial equipment operated in a wide range of sub-arctic and temperate climates. This offers superior shear stability and cold temperature performance. It is blended according to the latest thermally stable zinc additive technology, and can be used for traditional in-plant hydraulic applications.
COMPRESSOR OILS
Our high-quality compressor oils are engineered to help improve performance, lower maintenance costs and reduce harmful deposits. MaxPro1 products cover the needs of compressors, refrigeration system and vacuum oil pumps.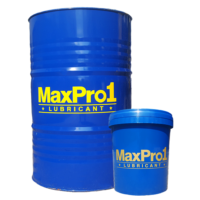 COMP M
Comp M series is a range of mineral based air compressor oils made from pure hydrocracked base oils with an effective ashless additive system, designed to meet the stringent requirements of the major compressor manufacturers. It guarantees the longest lifetime, with trouble free, constant performance, at the best operating cost. This oil is particularly recommended for the lubrication of air compressors with high temperatures or when an oil according to the DIN classification VDL is required.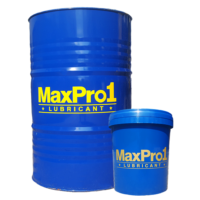 COMP R
Comp R-Series Refrigeration Oil is a highly refined naphthenic oil, with excellent low temperature properties and a very low wax content, helping to avoid floc formation problems while in service. It exhibits good cleanliness with lesser sludge and deposit build up in the system. They are developed primarily for use in reciprocating and rotary screw compressors in refrigeration systems using ammonia, carbon dioxide or non-HFC refrigerants.
HEAT TRANSFER OILS
Our Heat Transfer Fluid Blended from highly refined and fortified with oxidation inhibitors to enhance high temperature performance and stability. Can be used in both open and inert gas blanketed close heat transfer systems. Designed for outstanding service in a variety of applications.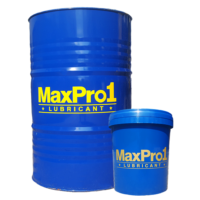 HEATRANS P32
Heatrans 32 is a premium quality heat transfer oil intended for use in closed indirect heating systems. This oil is recommended for heat transfer systems in generators, equipped with an expansion vessel and a proper circulation speed, where the maximum oil temperature does not exceed 315°C.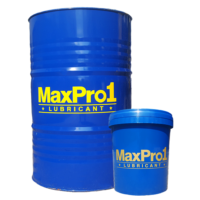 HEATRANS N100
Heatrans N100 is a heat transfer fluid formulated from selected highly refined, hydrotreated base stocks. Its higher density and relatively low viscosity at elevated temperatures increase the effectiveness in providing heat transfer for closed, indirect heating and cooling systems. In addition, it inherently resists fouling caused by thermal cracking upon degradation. It is non-toxic and non-corrosive.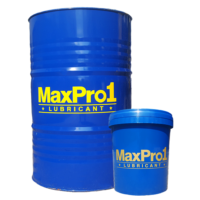 HEATRANS SYN 50
Heatrans Syn 50 is a synthetic silicone-based heat transfer fluid with exceptional oxidative and thermal stability, making it ideal for applications such as negative pressure mould heaters, annealing tanks, and open bath forming where oxidation is prevalent and problematic, as well as low temperature applications such as batch processing that requires a single fluid for both heating and cooling. It also has outstanding radiation resistance and may be used in nuclear plants or other applications where radiation exposure exists.
TURBINE OILS
Our Premium oil which could prevent oxidation and sludge formation, varnish at elevated temperatures. Its additive package has excellent rust and corrosion protection, good thermal stability for extended service life and strong water separation properties.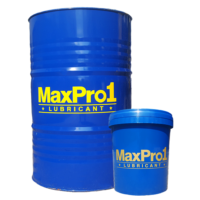 TURBINE SERIES
Turbine series is a range of extended service life rust and oxidation-inhibited turbine oils, formulated with highly refined base stocks and proprietary additive chemistry for severe and long-life turbine services. It exhibits superior oxidative and thermal stability, leading to prolonged service life without the formation of harmful sludge under high temperature operating conditions.
INDUSTRIAL GEAR OILS
The gear oils of today aren't what they used to be, and with good reason: The environment in which industrial gears operate has changed, and demands on the lubricant have increased dramatically. Our MaxPro1 gear Oils are formulated for heavy duty industrial gear sets as specified by the American Gear Manufacturers Association (AGMA).
ING
ING oils are premium quality industrial gear lubricants designed to provide excellent extreme pressure (EP) and load carrying properties. They are formulated with advanced sulfur-phosphorus chemistry which provides improved anti-wear and friction reducing properties. Designed for gear sets utilizing spur, bevel, worm, spiral bevel, helical and herringbone tooth designs.
ING SYN
ING Syn oils are synthetic heavy-duty industrial gear oils for the lubrication of enclosed gear sets operating under severe temperatures and loads. They offer outstanding lubrication performance including improved energy efficiency, long service life and high resistance to micro-pitting. The synthetic formula allows it to be fit for remote, low ambient temperature applications.
METALWORKING
Metalworking fluid is the name given to a range of oils and other liquids that are used to cool and/or lubricate metal workpieces when they are being machined, ground, milled, etc. Our line of high-performance soluble and oil-based metalworking fluids is engineered to protect equipment across all conditions and applications.
ULTRAPLUS 880
UltraPlus 880 is a low-oil, semi-synthetic metalworking fluid that is designed for multipurpose applications on both ferrous based and non-ferrous materials, including stainless steels.
This long-life water-soluble metalworking fluid is fortified with additives for difficult machining and grinding operations, and also offers a clearer visual of the workpiece, whilst being suitable for both soft and harder waters. UltraPlus 880 is an eco-friendly product that is free from nitrite, phenol, nonyl-phenol, chlorine, sulphur and heavy metals.
ULTRACUT 700
UltraCut 700 is a water-soluble cutting fluid that mixes readily with water to form a dense milky emulsion of high lubrication and anti-corrosion properties. It is suitable for a wide range of metalworking applications, and is recommended for a variety of ferrous and non-ferrous materials.
ULTRACUT 770
UltraCut 770 is a premium mineral-based soluble cutting fluid with a wide range of applications. It gives a stable milky emulsion when mixed with water and offers good anti-foaming ability and superior lubricity. This product shows stable emulsions in both soft and harder waters, withexcellent spontaneity. It is designed to meet with modern day machining demands of higher pressures and smaller sump volume.
CF SERIES
CF Series is a superior chlorine-free neat cutting oil that offer benefits not found in conventional cutting oils. It is suitable for all general machining applications of ferrous and non-ferrous materials. It is usually used in medium severe machining of copper and copper alloys, medium to hard steels (including stainless steels) and aluminium alloys.
COLD ROLLING
Friction, wear and lubrication are closely involved in the process of stainless steel cold rolling. Because of the large deformation resistance and the high requirement for surface finish, the effects of friction on stainless steel rolling are more notable, and lubrication is absolutely necessary as well. MaxPro1 has develop rolling Oil product that help to improve surface quality, has lower friction and reduce energy consumption to increase roll lifetime.
ROLLCO
MaxPro1 Rollco has excellent lubricating, cooling, anti-rusting and oxidation resistance performances, which could lower the energy and oil consumption, improve the production capacity, get a clean board and nice shape of rolled materials. It is suitable for most types of mills and is a cost-effective product that helps to optimise production processes.
METAL RUST PREVENTIVES
Rust preventive oils are used for intermediate storage of dry work pieces during and after production. Besides a rapid application speed and a reliable corrosion protection, MaxPro1 product offer further advantages: · barium-free and easily removed.
ANTI RUST WX 500
Anti-Rust WX 500 is a barium-free, alkali-resistant rust and corrosion preventive lubricant. It possesses outstanding water displacing property and resists cracking and peelings. This superior quality solvent-based product provides good coverage and can be easily removed with aqueous alkaline cleaners or solvents.
COLD QUENCHING
Quench oil serves two primary functions. It facilitates hardening of steel by controlling heat transfer during quenching, and it enhances wetting of steel during quenching to minimize the formation of undesirable thermal and transformational gradients which may lead to increased distortion and cracking.
Quenco
MaxPro1 Quenco is non-corrosive to ferrous parts and can be readily cleaned by spray washing with mild alkali or water. Parts are left with a clean attractive surface after processing. Manufactured from premium quality base stock and selected additives to ensure consistent performance with accelerated quenching rate over a wide range of temperatures. It provides anti-oxidant protection and superior detergency to minimise deposit build up and sludge formation.